Country Wise Product Demand
==== Study Report, conducted by Technopack ====
Market Need Assessment and Supply Chain Analysis of Select Jute Product Groups in Select Markets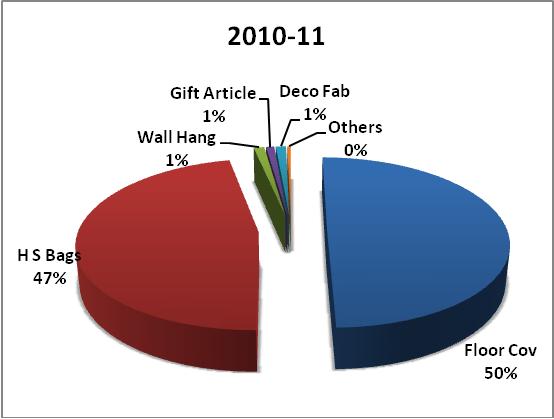 Study conducted by Technopack
Following table will provide exports of major jute diversified products during 2010-11:
Value:Rs./Million

Products
2010-11
2009-10
Floor Coverings
1342.36
1268.90
Hand & Shopping Bags
1264.22
981.32
Wall Hangings
29.90
1.24
Gift Articles
22.86
17.62
Decorative Fabrics
28.61
21.47
Others
9.53
17.73
Total JDPs

2697.28

(US$ 60.01)

2308.28

(US$ 50.78)

Total jute goods exports
18541.46
8594.64
% share of JDPs to all jute goods
15
27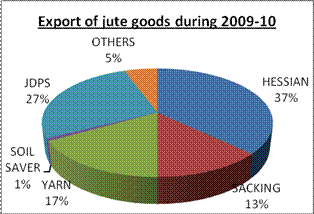 Study conducted by Technopack
Export during April, 2010-March, 2011, which is currently estimated at about Rs.18541.46 Million equivalent to about US$ 412 Million, is higher by 116% in Indian Rupees and by 118% in average dollar terms as compared to the same period of April,2009-March, 2010 (Rs. 8594.64Million/ US$ 189 Million).
This increasing trend in exports has been mainly due to increase in exports of major exportable items like Hessian by 141% in quantity and 40% in value terms; Sacking by 60% in quantity and 12% in value terms; Yarn by 156% in quantity and 29% in value terms; Others by 22% in quantity and 4% in value terms,
JDP's by 17% in value terms as compared to corresponding period of 2010-11.
Major Product-wise exports:
Analysis of product-wise export trend reveals hat Hessian constitute 40%, Sacking constitute 12%, and Yarn constitute 29%. All these three major categories of products together constitute 81% of total exports. Export of diversified jute products, with floor coverings and hand & shopping bags as major constituents represented 15% of the total value of exports. The balance 4% is shared by specialties and other residual items like Soil Saver, Webbing, Canvas/Tarpaulin and CBC.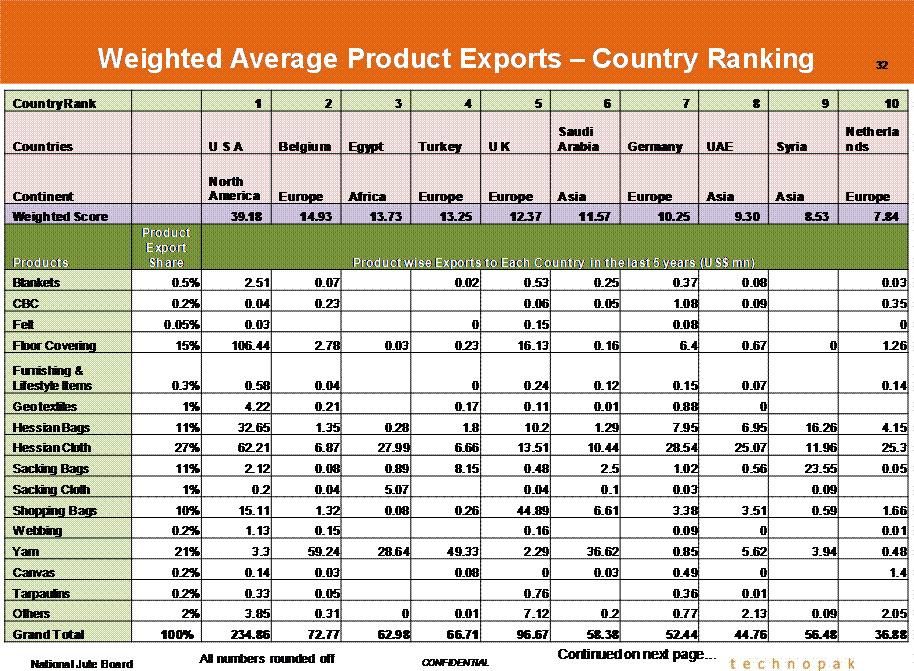 Study conducted by Technopack
Study conducted by Technopack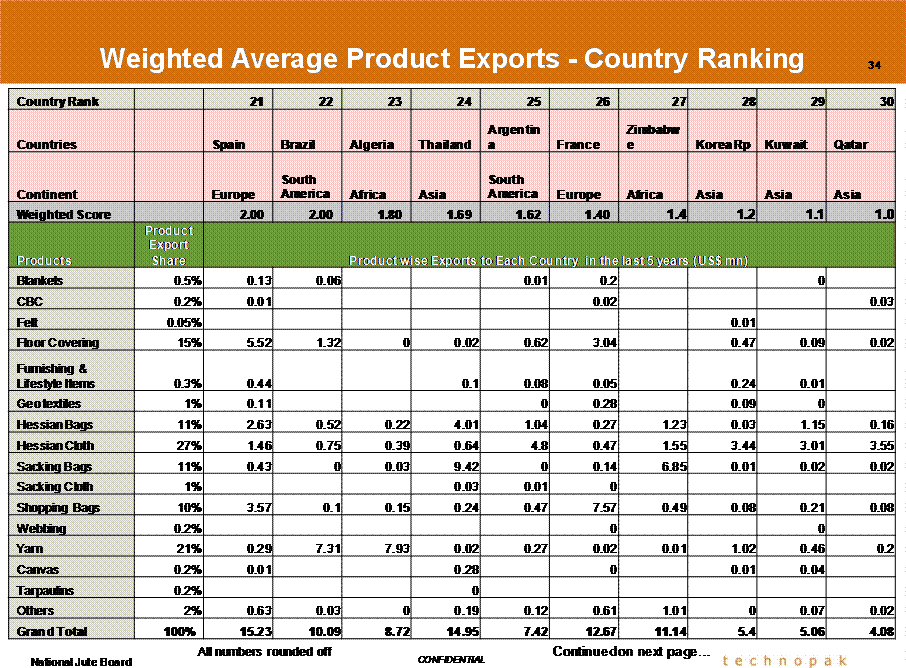 Study conducted by Technopack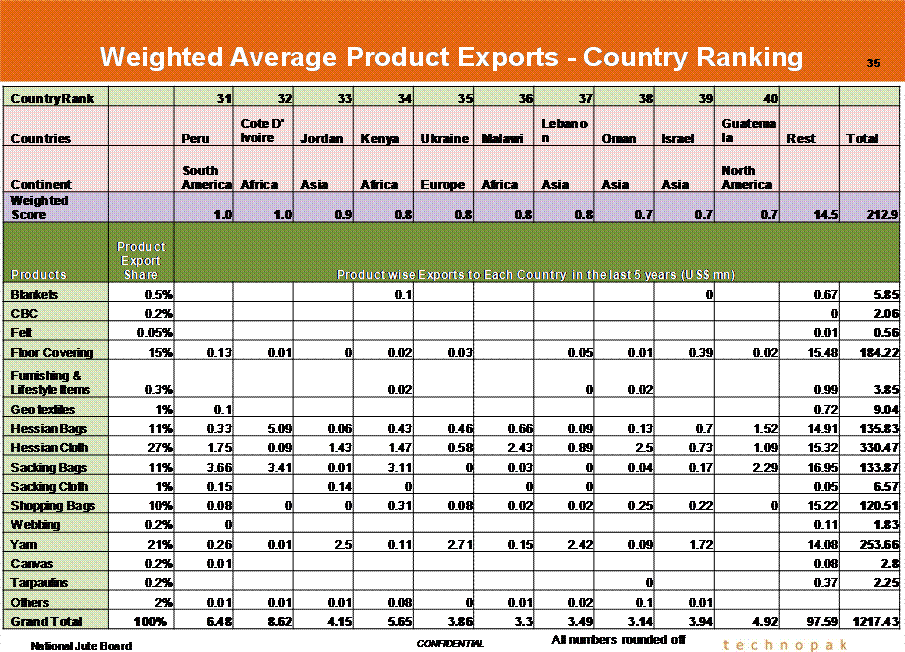 Study conducted by Technopack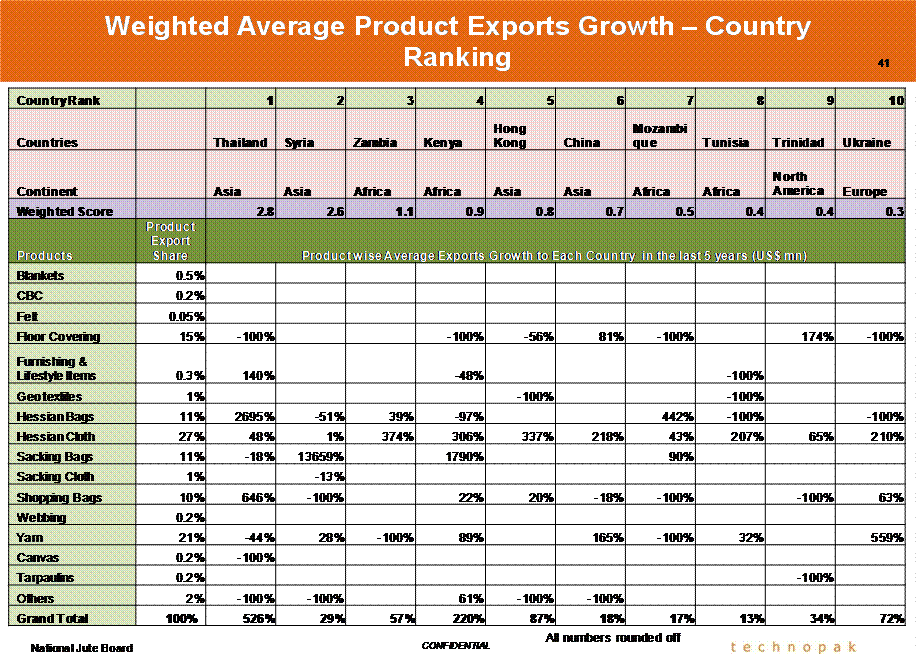 Study conducted by Technopack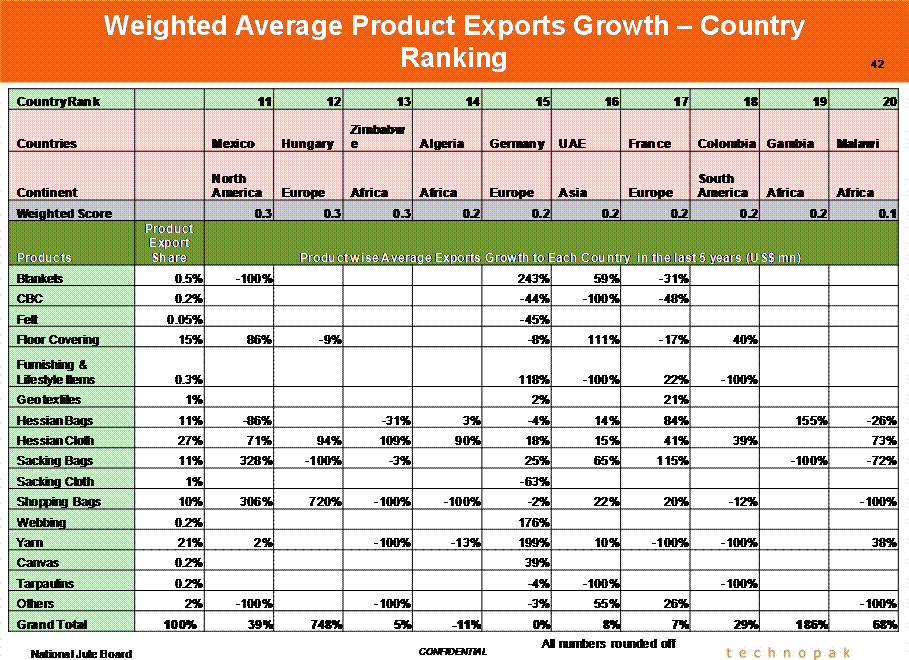 Study conducted by Technopack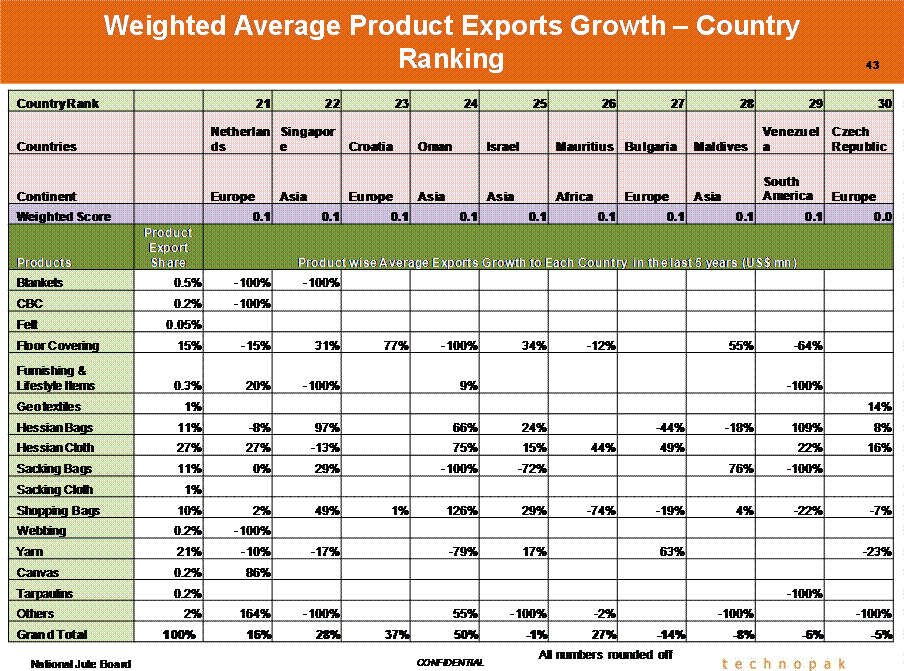 Study conducted by Technopack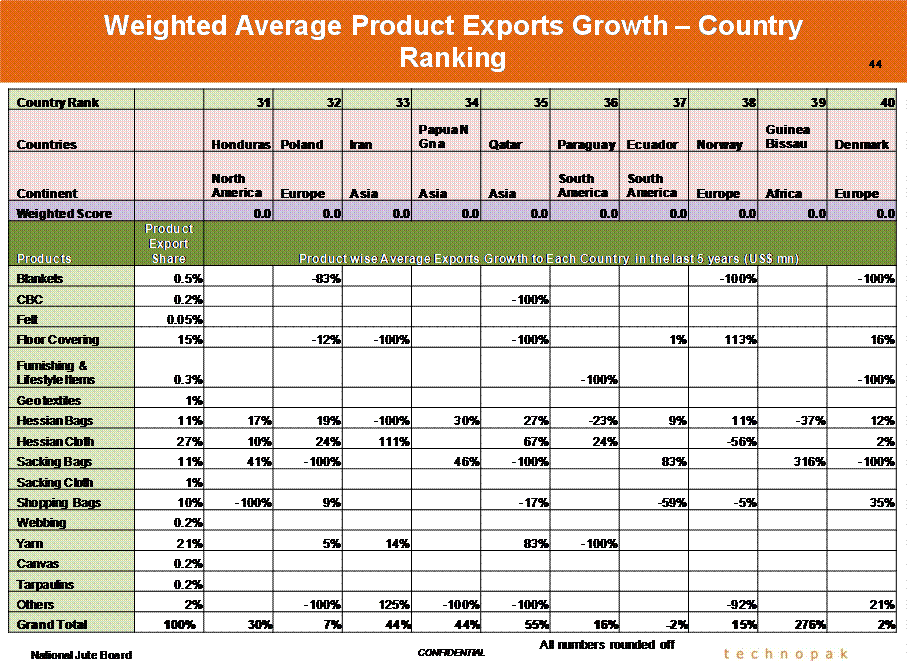 Study conducted by Technopack
Study conducted by Technopack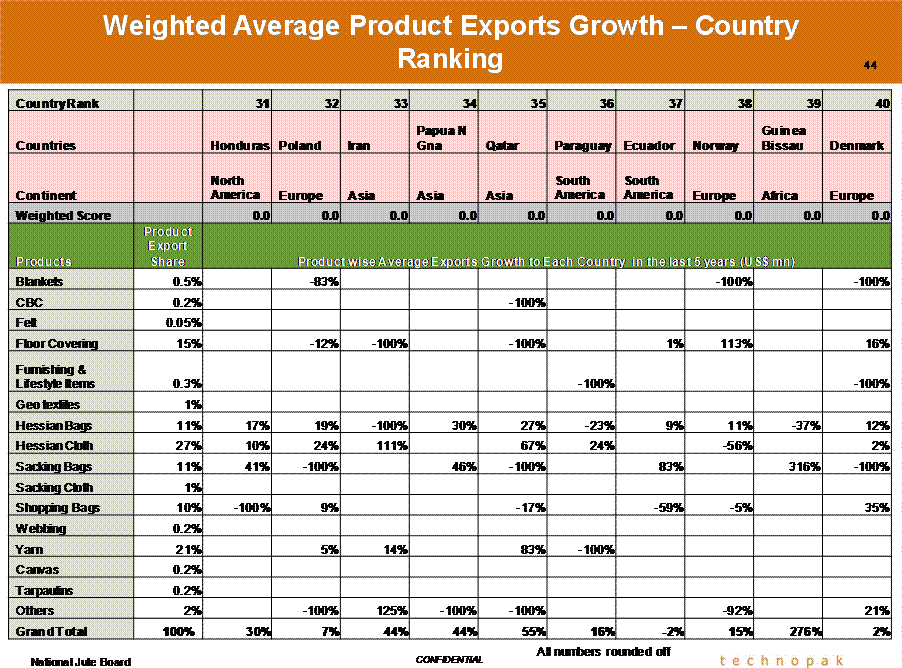 Study conducted by Technopack